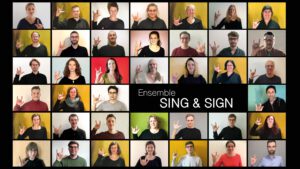 Management team
Susanne Haupt – artistic direction
Andrea Schmetzstorff (native speaker) – sign soloist, translation
Katherina schmidt – representation choir
Susanne Baudach – reprensentation orchestra
Stefan Kahle – representation soloists / public relations
Max Gläser – event acquisition, finances
Musical-scenic direction
MUSICAL DIRECTION OF ST. JOHN PASSION  – Clemens Flämig / Jurgita Cesonyte
MUSICAL DIRECTION OF CANTATAS – David Timm
MUSICAL DIRECTION OF SCHÜTZ – Friedrich Praetorius
MUSICAL DIRECTION OF CHRISTMAS ORATORIO – Philipp Goldmann
CHOREOGAPHY OF ST. JOHN PASSION – Irina Pauls
DIRECTOR OF ST. JOHN PASSION – Susanne Haupt
ASSISTANT – Laura Fabricius
PANTOMIME COACH – Lionel Ménard
Hearing impaired choir members
Andrea Schmetzstorff, Fabian Kaje, Sabine Michaelsen, Jennifer Schönfeld, Aylin Hempel, Anja Fessel
Hearing choir members
SOPRAN – Ines Tietze, Almuth Märker,  Magdalene Gööck, Meta Schuchard
ALT – Linda Menzer, Clemens Walter Thom, Katherina Schmidt, Noa Flach
TENOR –  Lucas Reis, Elias Riemenschneider, Benedikt Winter
BASS – Paul-Gustav Haupt,  Jonathan Münzen, Jonas Fischer
Soloists:
SOPRANO – Susanne Haupt / N.N.
ALTO: Stefan Kahle / Stefan Kunath
TENOR: Christoph Pfaller / Vincent Lesage / Robert Pohlers / Gäste: Florian Sievers / Christopher B. Fischer
BASS: Anton Haupt / Felix Rohleder
Orchestra
oboe – Elisabeth Grümmer
violin -Helga Schmidtmayer
violin – Friederike Lehnert
viola – Magdalena Schenk-Bader
bassoon – Nora Hansen
cello – Susanne Baudach
violone – Jörg Meder
Harpsichord – Thomas Stadler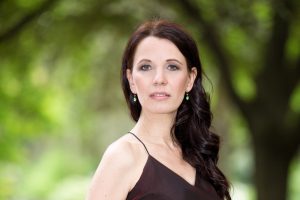 "Strive to believe with your heart what you sing with your mouth, and to prove with deeds what you believe with your heart."
Soprano Susanne Haupt, who grew up in Cairo, Berlin and Dresden, enjoyed a comprehensive musical education in singing, piano, and ballet during her childhood. After graduating from the Kreuzschule Dresden, she studied voice at the Leipzig University of Music and Theatre "Felix Mendelssohn Bartholdy" with Kammersängerin Prof. Regina Werner-Dietrich. Already during her studies she gained her first stage experience in various university productions. A solo engagement at the Landestheater Altenburg was followed by many years as a guest in various productions of the Leipzig Opera and the Musikalische Komödie.
However, singing early music is at the center of her artistic work. Thus she gives concerts with various solo programs of different chamber music instrumentation. As a concert soloist she is engaged mainly in oratorio singing. She works with renowned conductors and orchestras. The singer's great passion is the works of Johann Sebastian Bach. For hearing-impaired people, his music, which is an essential part of our culture, is hardly accessible. In order to counteract this, the soprano founded the ensemble "SING and SIGN", consisting of hearing and hearing-impaired performers, with whom she gives audiovisual performances of many of his sacred vocal works with the addition of sign language in the concert series "BACH- mit den Augen hören" ("Listening with your eyes"), which she conceived. The sung music is interpreted partly in German Sign Language (DGS) by hearing-impaired native speakers and partly simultaneously visualized by the hearing singers themselves in a translation as close as possible to DGS, thus addressing both hearing-impaired and hearing people.
As a singing teacher, she also passes on her knowledge as a voice coach. The musical advancement of children is a special concern of hers. She currently works as a children's voice coach for the children's and youth choirs of the Leipzig Opera as well as for the EU project "Opera InCanto" and the project "Singt euch ein" of the music school "Johann Sebastian Bach" Leipzig. For a time, she directed several children's choirs and established the project "Opera for Children".
Andrea Schmetzstorff  – Sign Soloist, Translation DGS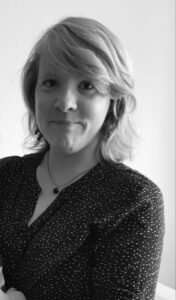 Andrea Schmetztorff was born in 1993 in Halberstadt (Saxony-Anhalt). In 2015 she completed training as a housekeeping assistant in Leipzig. She is voluntarily involved in a sign choir called "SignSongs". In this she has been gaining experience in music interpretation since 2009. In the deaf culture it is often discussed who should translate the music into sign language. Therefore, she decided to participate in the translation of the St. John Passion and two cantatas by J.S. Bach, as a native sign language speaker. In the cantata program she is also on stage as a sign language soloist. She was born hard of hearing, at the age of 16 she was bordering on deafness. Very late she learned DGS (German Sign Language) in a training center for the hearing and speech impaired. In 2013/2014 and 2015 she performed with the sign choir "SignSongs" from Leipzig in Bach's "Markus Passion" at the Gewandhaus.
Elisa Otto – Sign language interpreter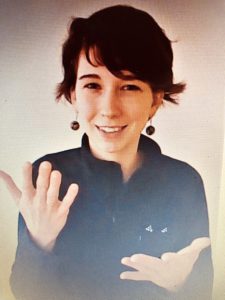 Hello!
I'm Elisa-Emilie Otto, a native of Berlin and a sign language interpreter (FH) in the Zwickau district since 2020.
About the project of Sing & Sign
I received a call from a fellow interpreter who told me about this project. She said that they were looking for a GSD and she immediately thought of me. I come from a classical-musical household and have a lot to do with church work and the Christian faith. Together with Andrea Schmetzstorff (deaf) I tried to translate the old German Christian texts, which were often difficult to understand, into formulations that were close to DGS. Afterwards we taught this to the interested and committed singers and had altogether a lot of fun with the project!
I hope that many good reports will be written about this great attempt to unite several cultures (hearing, deaf, musicians, youth, adults,…) and to open the world of Christian, classical music for the hearing impaired.
Have fun listening and watching!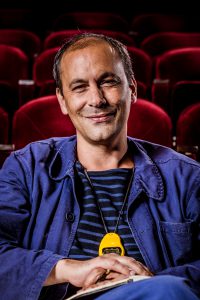 It all begins in 1987: Lionel decides to stop with one-night-stands. He discovers Marcel Marceau that year and spends ten years working together with his company. Within the context of a filmscript, he listens to Alexandro Jodorowski, after a good meal he becomes Ticky Holgado's coach. After several auditions, he finally joins Philippe Genty's  company. Chancing on a disc of contemporary music, he brings the Arditi Quartet to the stage. He spends a week with Michael Jackson and Marcel Marceau preparing "Childhood" for HBO and writes a small outline for a Philippe Glass evening at the Carnegie Hall. Claude Lelouch offers him the part of Jesus in a trilogy and he works as a choreographer for Jean Paul Goude and Lea Seydoux. He loves the Gymnopédies and goes on to create "Bonjour Monsieur Satie" at the Konzerthaus Berlin and to stage Bodecker & Neander. He is invited to write and set up a "show for the little ones" at the Luxembourg Philharmonic, he stages The Snark at the Sydney Festival with Scott Kohler and Out of the Blue with Alexander and Wolfram at the Valencia Festival in Venezuela, He manipulates a bird for François Morel and tries to make François dance, he then meets Bartek Ostapczuk in Dresden, which is the prelude to several works in Poland…
The point common to all these meetings is that they make Lionel travel to all four corners of the earth. The piece of which he is most proud, however, was performed only once and did not depart its four walls – this was the directing of "La Volière" at the Fresnes Penitentiary Centre for long-term prisoners.
Stefan Kahle – Altus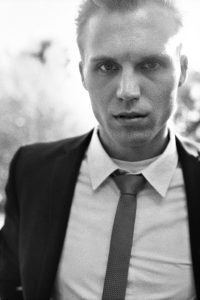 Stefan Kahle was born in Zwenkau in 1992. At the age of five he received his first musical training on the piano. Between 2003 and 2011 he was a member of the Leipzig St. Thomas Choir under St. Thomas Cantor Georg Christoph Biller and received singing lessons from Christina Vogel and Gotthold Schwarz. During this time he was awarded the Ramin and Jacob Petzold legacies for his extraordinary achievements as a soloist. In 2016 he graduated from the Schola Cantorum Basiliensis, University of Early Music Basel with great success in the class of Prof. Gerd Türk. He also completed a postgraduate course in ensemble singing "AVES" with Evelyn Tubb and Anthony Rooley. During his studies he attended master classes with Emma Kirkby, Evelyn Tubb, Margret Honig, Andreas Scholl, Flavio Ferri Benedetti, Matthias Rexroth and Peter Kooij, Britta Schwarz and Lee Santana.
Since 2010 he has been performing concerts in Germany, Austria and Switzerland. He sang in important concert halls such as the Muziekgebouw Amsterdam, Vredenburg in Utrecht, Oosterport in Groningen and De Doelen Rotterdam, Philharmonie Berlin, Berlin Konzerthaus, Thomaskirche Leipzig, Gewandhaus Leipzig, Bridgewater Hall in Manchester, Tokyo Opera City Hall, as well as the Sydney Opera House. An intensive collaboration resulted from this with the well-known vocal ensemble amarcord, Voces Suaves, the baroque ensemble capella incognita, Berliner Lautten Compagney, Thomanerchor Leipzig, the Berliner Figuralchor and the Bach Foundation St. Gallen.
The young countertenor has also worked as a soloist with conductors such as Andrea Marcon, Jörg Andreas Bötticher, Gotthold Schwarz, Ron-Dirk Entleutner, Wolfgang Katschner, Peter Kuhn and Riccardo Chailly.
As a founding member and sopranus of the vocal quartet ENSEMBLE DE MORALES, which specializes in medieval and renaissance music Stefan Kahle sang from 2009 – 2015. From 2018-2020 he was a member of the Calmus Ensemble Leipzig.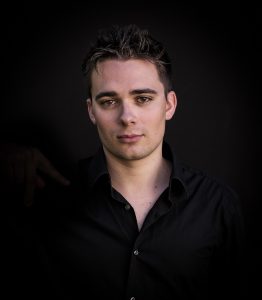 Robert Pohlers was a member of the Leipzig St. Thomas Boys Choir from 2004 to 2013, where he enjoyed an all-round musical education. Early on, he appeared as a soloist and received several awards for his services to the choir. As a result of this socialization, the works of Johann Sebastian Bach still form the focus of his soloistic work today. Pohlers studied singing at the Leipzig University of Music and Theatre "Felix Mendelssohn Bartholdy" in the class of KS Prof. Roland Schubert and successfully completed his studies. He has been a member of the renowned vocal soloist ensemble "amarcord" since 2013, with which he received various awards of international rank, such as the Opus Klassik 2019 or the "Contemporary a capella Recording Award".
In the course of his concert activities, Robert Pohlers has worked with renowned ensembles and conductors, including the Gewandhausorchester Leipzig, the Munich Chamber Orchestra, the Swedish Chamber Orchestra, Prof. Georg Christoph Biller, Wolfgang Katschner, Thomaskantor Gotthold Schwarz, HK Gruber, Prof. Matthias Foremny and others at important venues such as the Gewandhaus zu Leipzig, Konzerthaus Berlin, Teatro Colòn Buenos Aires, Royal Academy of Music London, Wiener Musikverein, Prinz-Regenten Theater Munich and others. In addition to appearances on the opera stage, Robert Pohlers is increasingly developing a broad Lied repertoire, for which he received important impulses in collaboration with greats of the Lied scene such as KS Peter Schreier, Prof. Eric Schneider, Prof. Alexander Schmalcz, as well as various others.
His first opera engagements, mainly in the Mozart repertoire, took him to the theaters in Wittenberg and Gotha, among others. With amarcord Robert Pohlers is on tour worldwide. Soloist engagements have taken him all over Germany and also to the United States of America and Hong Kong. Various CD recordings and radio productions document his musical activity both in the ensemble and as a soloist.
Christoph Pfaller – Tenor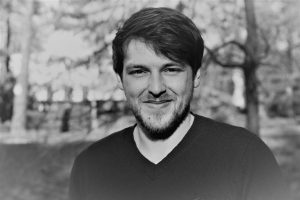 Christoph Pfaller was born in Leipzig in 1992 and received his first musical Education at the world-famous "St. Thomas Boys Choir Leipzig" at the age of 9 years, which included singing lessons with KS Martin Petzold. He undertook countless travels with the Choir in Germany and abroad (Japan, South Korea, Australia etc.) under the direction of former St.Thomas Cantor Georg Christoph Biller. As a Boy Soprano he took part in a few Recordings and Concerts as a Soloist. In the season of 2004/2005 he sang the Role of "Erster Knabe" in W.A.Mozart´s Opera "Die Zauberflöte" at the Leipzig opera house. Since 2013 he studies with Professor Christina Wartenberg and Professor Jeanette Favaro-Reuter at the "Hochschule für Musik und Theater Felix Mendelssohn-Bartholdy Leipzig ". His debut on stage as a male voice occurred in May 2016 where he represented "Pokayne" in Peter Maxwell Davies Opera "Kommilitonen", directed by Mathias Oldag. Lately he sang the roles of "Tamino" and "Belmonte" in Wolfgang Amadeus Mozart´s "Die Zauberflöte" and "Die Entführung aus dem Serail", "Lyonel" in Friedrich von Flotow´s "Martha" or "Luigi" in Giacomo Puccini´s Opera "Il Tabarro" amongst others . The young tenor maintains a deep and intense connection to the Oratorio which accompanies and embosses him since his early childhood. Today Christoph Pfaller is a highly desired Soloist, especially as an Evangelista and Bach-Interpreter, all over Germany and abroad which gives him the Opportunity to work regularly with renowned Directors such as Hans-Christoph Rademann, Andrés Orozco-Estrada, Peter Schreier, Matthias Foremny, Frieder Bernius, Wolfgang Katschner, Michael Schönheit or St.Thomas Cantor Gotthold Schwarz and ensembles such as  Gaechinger Cantorey Stuttgart, Lautten Compagney Berlin,  Thomanerchor Leipzig, Dresdner Philharmonie, Gewandhausorchester Leipzig or  Staatskapelle Halle. Lately employments gave him the chance to appear in concert halls aroud the world f.e. Kuba, Russia, South America, Italy, France and the USA.
In September 2017 his first CD-Recording containing Bach Cantatas arised together with the "Chapelle de la Vigne Freiburg ", directed by Bernard Schmidt.
Christoph Pfaller is an awardee of "Kammeroper Schloss Rheinsberg" 2017 scholarship.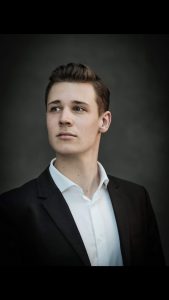 The bass-baritone Anton Haupt (*1997) comes from a family of singers in Leipzig and received his early musical training in the music profile of the Rudolf Hildebrand Gymnasium and the Ottmar Gerster Music School. After graduating from high school, he took voice lessons with Annette Reinhold and has been studying at HMT Leipzig since 2016, initially with Prof. Ilse-Christine Otto and since the winter semester of 2018 with Prof. Berthold Schmid.
Anton Haupt has already made his debut as Figaro in G. Paisiello's Il barbiere di Siviglia with the Junge Mitteldeutsche Kammeroper, Father in E. Humperdinck's Hansel and Gretel in a production by Viviane Araiza, Plutone in C. Monteverdi's L'Orfeo as part of the Dalheim Summer, Master Enterich in C. Millöcker's Der Bettelstudent, Henry Martel in J. Offenbach's Un Mari à la porte and Vater in A. Hartmann's Für wahr…?! as a production of HMT Leipzig, as well as Hans in A. Lortzing's Undine and Belcore in G. Donizetti's L'elisir d'amore at the Bernburg Summer Opera. In 2021 he will appear in a production of Operationderkuenste as Death in Viktor Ullmann's Der Kaiser von Atlantis.
He is a scholarship holder of the International Singers' Academy Torgau and winner of the Albert Lortzing Competition 2019.
In his busy concert schedule, the young bass-baritone has worked as a chorister or soloist with renowned conductors such as Herbert Blomstedt, Andris Nelsons, Alan Gilbert, Stefan Asbury, Trevor Pinnock, Gregor Meyer and Ron-Dirk Entleutner.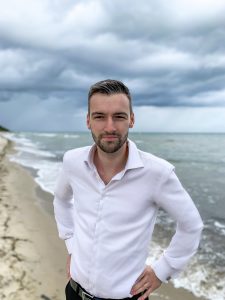 Felix Rohleder was born in 1993 in Greiz, Vogtland. His education began at the local music school "Bernhard Stavenhagen" in the subjects violin, piano and singing. After graduating from high school, he completed a teaching degree in music and social studies at Martin Luther University in Halle (Saale), which he completed in 2018.
From 2016 on, the bass-baritone studied at the Hochschule für Musik "Carl Maria von Weber" Dresden in the class of Jörg Hempel. Here he was also taught by Olaf Bär in lieder singing and by Britta Schwarz in oratorio. Various master classes, including with Georg Zeppenfeld, Roland Schubert, Regina Werner-Dietrich, Jukka Rasilainen and Thomas Quasthoff, complement his training. In the summer of 2018, Felix Rohleder made his operatic debut in the role of Masetto in Mozart's "Don Giovanni". As part of the Dresden university productions, he was also able to attract attention as Figaro in Mozart's "Marriage of Figaro" and as the Dictator in Ernst Krenek's "The Dictator". Furthermore, the young bass-baritone is an accomplished concert and lieder singer. In addition to large church music oratorios, his broad musical activities also include song recitals. In the summer of 2019, he took part in the "International Saxon Singers' Academy" and was able to win the lecturers' promotional prize. For the year 2021 he will receive the Bayreuth Scholarship of the Richard Wagner Association Dresden.
Since the beginning of the season 2020/2021 Felix Rohleder is a member of the opera studio of the Theater Chemnitz. In his first year of engagement he will be heard as Ceprano in Verdi's "Rigoletto", in several operetta gala concerts as well as in the new production "Isolation Club" (working title) of the Chemnitz Opera Studio.